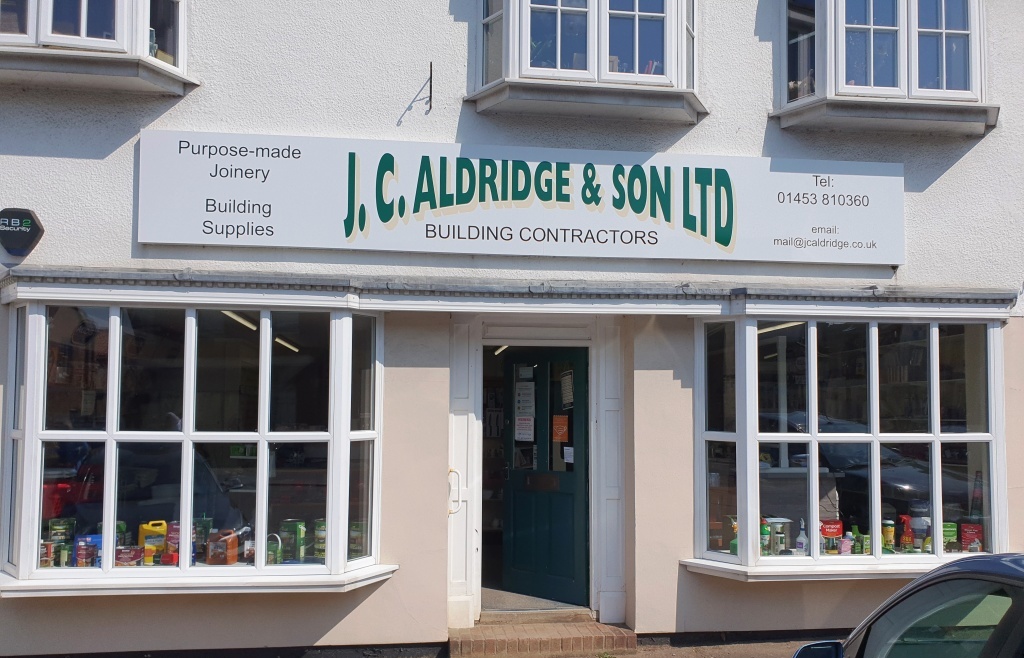 ---
---
JC Aldridge & SON are a small builders and building merchants located in the center Berkeley, which is situated in the Severn Vale midway between Gloucester and Bristol in Gloucestershire.

If you wish to call or mail us please use the details below.
Tel: 01453 810360
Ad: JC Aldridge: Market Place, Berkeley, Gloucestershire, GL13 9BB
If you wish to contact via email please use the email below.
---

---